About
Appalachian State University has partnered with the SANS Institute to offer online security awareness videos for all Appalachian faculty and staff members.
What is Securing The Human?
Securing the Human is an online computer-based security awareness and training program that provides faculty and staff with informative and efficient training regarding security threats and issues. The training consists of a number of videos that cover specific security topics. The videos range anywhere from 1 to 5 minutes in length and are intended to raise awareness and influence user behavior that will reduce security risks. The training allows the users to complete the training at their own pace, monitor their progress, and revisit completed training.
Faculty & Staff Online Training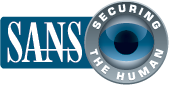 All University Faculty & Staff can access training by visiting the website. You will login using your University user ID and password.
Role Based Security Training
The ITS Office of Information Security Also provides custom role based training to address compliance and risks related to use of confidential institutional data. This sessions are offered only during specific time periods.
These role-based training sessions currently include:
Annual Banner Privileged User Training: This training is provided to staff who are determined to have privileged access to read or modify significant amounts of confidential data. This training is usually provided between JAN - MAR.
Annual PCI-DSS Training: This training is provided to University employees who handle credit-card transactions in the conduct of University business. This training addresses compliance requirements related to the Payment Card Industry Data Security Standard. This training is usually provided between OCT - DEC.
Custom Content from Training
The following are custom content pages presented during the online training: